Farewell Brian Hiatt, Concord City Manager
Tenure: October 1998 – March 2018
<![if !vml]>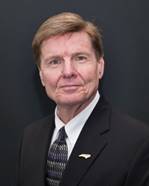 <![endif]>W. Brian Hiatt has served as Concord's City Manager since 1998. He came to Concord from Hickory where he served as Assistant City Manager for over 10 years. In August of last year, he announced his plans to retire from the City of Concord. His last day of service is March 31, 2018.
Hiatt started as Concord's City Manager in October of 1998. Among the most tenured of active professional local government managers in the state, he has 37 years of experience working for local governments in North Carolina. The Partnership for Stronger Neighborhoods Program was one of many initiatives birthed under Mr. Hiatt's leadership. Visit concordnc.gov to read his retirement announcement.
Best wishes to him for a happy and enjoyable retirement!
Lloyd Wm. Payne, Jr. has been appointed as Concord's eighth City Manager. Payne's appointment is effective April 1, 2018.
---
<![if !vml]>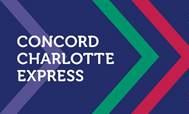 <![endif]>New Transit Route
Daily service from Concord and Kannapolis to Charlotte
Concord Kannapolis Area Transit (Rider) launched the CCX (Charlotte Concord Express), an all-day express route between Rider Transit Center and CATS LYNX Light Rail in Charlotte. This seven day a week express route, the first of its kind in the region, will provide daily service, connecting the two regions, and easy access to and from Charlotte for employment, entertainment, medical and educational opportunities.
For more information including route map, schedule, fare and pass information, please go to tryccx.com.
---
<![if !vml]>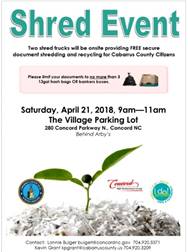 <![endif]>FREE Shred Event
The event will be held on Saturday, April 21, 2018 from 9am until 11am in the Village Parking Lot located at 280 Concord Parkway N., Concord NC (behind Arby's)
Shredded paper (placed in a tied, clear plastic bag) is accepted in the City's curbside recycling program. Shredding sensitive documents is a great way to reduce your risk of becoming an identity theft victim.
Please limit your documents to no more than 3 13gal trash bags OR bankers boxes.
For more information, contact: Lonnie Bulger bulgerl@concordnc.gov 704.920.5371 or Kevin Grant at kpgrant@cabarruscounty.us 704.920.3209
---
Collect trash from city streets
Spring Litter Sweep - April 14 thru April 29
<![if !vml]>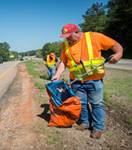 <![endif]>Sign up today!
Every spring and fall, city co-workers together with recognized neighborhood organizations, collect litter along the city's roadsides. The 2018 Spring Litter Sweep is scheduled for Saturday, April 14 through Saturday, April 29.
Neighborhoods can win a cash prize for collecting the most bags of litt
er. Cash awards will be given as follows: 1st place will receive $200, 2nd place will receive $150, and 3rd place will receive $100.
Litter Sweep is a statewide roadside litter removal initiative. Volunteers are provided cleanup supplies, such as orange trash bags, gloves and orange safety vests.
If your neighborhood would like to participate in this event, notify your assigned neighborhood liaison or contact Cherie Jzar (704) 920-5298.
---
I Love My City Weekend
April 27 – April 29
Lend a helping hand during the county-wide initiative – I love My City – which focuses on service projects in Concord, Harrisburg, Kannapolis, Midland and Mount Pleasant. Churches, businesses, community groups, families, individuals and local government will rally together to make a positive impact on our neighbors through local service projects and by serving each other.
<![if !vml]>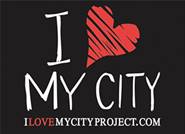 <![endif]>Individuals and Groups are encouraged to identify or create projects to address needs in their own communities or neighborhoods and to assemble volunteers and resources and work with project coordinators to complete these projects during I Love My City Weekend. Larger projects may involve multiple days, while smaller projects may be a simple act of kindness. There is no project too small.
To learn more about this weekend or sign up to help visit ilovemycityproject.com.
---
Youth Public Safety Academy
Saturday, April 21
<![if !vml]>

<![endif]>The Concord Police Department will host the 2018 Youth Police Academy on Saturday, April 21, 2018 from 9:00 a.m. to 4:00 p.m. at police headquarters, located at 41 Cabarrus Avenue West, Concord. Youth will experience a full day of hands on activities and get a "Behind The Scenes" inside look at police services. This is a great opportunity for those between the ages of 12 & 16 to learn more about the department and law enforcement. The application deadline is April 7, 2018. Click to download application.
Visit concordnc.gov/Police for additional details.
---
Neighborhood Matching Grant Program
<![if !vml]>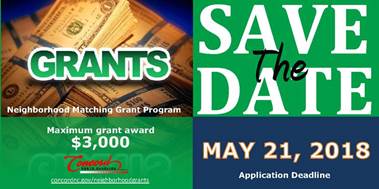 <![endif]>
For more information on Concord's Neighborhood Matching Grant program, visit concodnc.gov/neighborhoods.
---
April 2018 Neighborhood Meeting Calendar
Click the above header to view the neighborhood organization meeting calendar.

The calendar includes meeting dates, times and locations for neighborhood meetings, City Council Meetings, Planning and Zoning Commission Meetings and other city events. Please note that meetings date and times are subject to change without notice. This is a live calendar so changes are made immediately after they are reported. For a full schedule of all recognized organization meetings, visit the program's website concordnc.gov/neighborhoods.
---
Neighborhood News is published monthly and information from neighborhood associations and others are welcome.
Please share this newsletter by forwarding it to your neighbors - post an excerpt in your community's newsletter, post a copy on your community bulletin board, website, Facebook or Nextdoor page.