Special Message to Neighborhood Leaders
Thank you!
As you know, our community is progressing through the COVID-19 pandemic in a similar way to other communities. What makes Cabarrus County different are people like you who have partnered with local government and other organizations to be involved and lend a hand. We know that many of you have been hard at work sharing information with your members in an effort to help prevent the spread of the COVID-19 virus. Thank you for your efforts!! While this is a time of uncertainty and anxiety for all of us, we continue to have faith that with continued efforts, we will get through this together. Creative thinking, meeting challenges head‐on, and working together as partners have been standards for success in Concord.
Neighborhood Leaders hold a special place in our community's communication network. Please continue to stay connected with your neighbors and share critical lifesaving information with your network. We are a resilient community and will successfully get through this using the strength of our partnership! #CONCORDSTRONG
---
Resources For Neighborhood Leaders
We will continue efforts to provide you with updates + resources to support your efforts and in turn we hope that you will stay connected and share information and ideas with us. Below are a few resources and updates that you may find helpful as our work continues:
<![if !vml]>

<![endif]>Automated Phone Message System for Neighborhoods
Recognized Neighborhoods are welcome to use the City's Automated Phone Messaging System - Everbridge, to notify neighbors of meeting changes, special announcements, etc. This is a great system to use for sending quick prerecorded messages to members from anywhere. Any neighborhood organization designee from your neighborhood can be educated on how to use it. To get you started, email jzarc@concordnc.gov.
Online Resources for HOAs
Community Association Institute has compiled a number of resource for homeowners and community associations including some FAQs and webinars regarding the issues facing community associations due to Coronavirus pandemic. Follow the links below for full details:
https://www.caionline.org/Pages/Coronavirus-FAQ.aspx
https://www.caionline.org/Pages/Coronavirus.aspx
Concord Community Spirit Initiative
~ Sidewalk Chalk ~
<![if !vml]>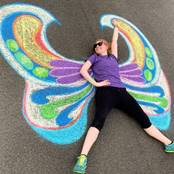 <![endif]>Concord residents are encouraged to both encourage and inspire neighbors by drawing messages on sidewalks with colorful chalk. Spreading cheer and positivity and not the virus is the goal of this initiative. Once you've bedazzled your sidewalk or driveway with the positive message, take a picture of the artwork and post on any of the City's social media pages using #ConcordStrong. Neighbors can also post on Nextdoor.com and send the images via email to jzarc@concordnc.gov. Your organization can help with this initiative by encouraging or challenging members to join in! Some may see Concord Police sharing chalk with neighborhood friends they encounter in the community.
Spanish language COVID-19 Info
~CDC Video + Cabarrus related information~
CDC Video resumen visual de la nueva pandemia de coronavirus
Spanish language Stay at Home Proclamation (Preguntas frecuentes acerca de la Proclamación)
Spanish language Stay at Home Proclamation FAQ
Neighborhood Matching Grant Program
Zoom Meeting to share info about the next funding Cycle - Pending FY20-21 Budget Approval
<![if !vml]>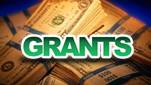 <![endif]>Many neighborhood leaders have inquired about the next grant funding cycle, which is pending City Council approval as part of next fiscal year's budget which starts on July 1, 2020. Due to the COVID-19 social distancing requirements, an in person workshop was not scheduled for March. However, we will host a Zoom meeting at 4pm on Friday April 10 to provide you with general information and to answer any specific questions related to eligible projects. To RSVP, send an email to jzarc@concordnc.gov.
COVID-19 related City service changes
~ Updates Online~
City staff is proud to serve you and we will continue doing all we can to keep your essential services going—keeping your lights on, water flowing, and trash collected along with continued Police, Fire and Aviation services. Some non-essential services have been discontinued. Stay informed and updated on changes here: concordnc.gov For general questions or assistance with City services, call the Customer Care Center, 704-920-5555.
Virtual Cooking Class & Nutrition Coaching
<![if !vml]>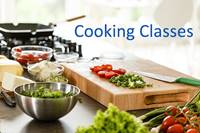 <![endif]>Mark Allison will go live on CHA's Facebook page for a FREE cooking class to be streamed at 10am tomorrow, April 1, 2020. Please join in and learn how to make more healthy recipes. Also, Total Nutrition Technology, Inc. is still offering telehealth appointments for nutrition coaching and exercise recommendations. Their services are securely administered virtually from any cell, mobile device or computer with a webcam. Please contact Courtney Harris, RD, LDN at courtney.harris@tntgetfit.com or (704) 549-9550 for any questions about this external service.
Help for Nonprofits - CabarrusGives
~ CABARRUS COVID-19 RESPONSE FUND~
The Cabarrus County Community Foundation has launched a response fund to support nonprofits assisting those most affected by the coronavirus pandemic. For more information, visit https://www.fftc.org/CabarrusGives; for questions contact krussell@fftc.org.
We want to know what challenges your neighborhood organization is experiencing and discover how we can help. We'd also like to know how are you building community amid the stay at home order? Tell us by sending an email to jzarc@concordnc.gov
Please continue to follow health-related resources and updates from the Cabarrus Health Alliance at cabarrushealth.org, or call 704-920-1213 for the most up to date information.
---
Neighborhood News is published monthly and information from neighborhood associations and others are welcome.
Please share this newsletter by forwarding it to your neighbors - post an excerpt in your community's newsletter, post a copy on your community bulletin board, website, Facebook or Nextdoor page.