National Night Out 2018
** Tuesday, August 7, 2018 **
On Tuesday, August 7, several Concord neighborhood groups will join with their neighbors, police officers, fire and other community leaders to celebrate National Night Out (NNO). Activities include community cook-outs, meet & greet socials, and small block parties. This year marks the 17th year of National Night out Celebration for the City of Concord.
NNO strengthens neighborhood bonds and community-police partnerships, while sending a message to criminals that neighborhoods are taking a stand against crime! Bonded neighborhoods deter crime by sending the message that you are close to your neighbors and everyone is aware of what is happening in your neighborhood, and is watching out for each other. This annual police-community partnership event will involve over 10,000 communities from all 50 states. In all, over 34 million people are expected to participate.
In observance of National Night Out on Tuesday, August 7, Concord Police asks that you try and get to know your neighbors better. You can do this by going door to door and introducing yourself if you have not done so in the past. Remember to leave your porch light on from 7:00 p.m. – 10:00 p.m. The porch light is a symbol of alertness and awareness; it also makes your neighbors and friends feel welcome.
If you have questions about the City's National Night Out Celebration, contact Sgt. Christopher Friguglietti friguglc@concordnc.gov. To learn more about National Night Out visit www.nno.org .
---
Important Neighborhood Leadership Council Meeting September 17 • 6:00 PM
Join us on Monday September 17 for the next Neighborhood Leadership Council Meeting. The meeting will be held at City Hall City Council Chambers from 6PM until 7:30 p.m.
Come out and network with other neighborhood leaders. During the meeting we will discuss Nextdoor.com and the City's 5-year celebration plans. You will have a chance to ask questions, hear about best practice that you can take home and put to work right away.
<![if !vml]>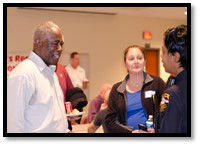 <![endif]>During the Leadership Council meetings, neighborhood leaders share experiences, exchange information, and participate in focused leadership training. Meetings are held quarterly and are open to neighborhood leaders from each of the City's recognized neighborhood organizations. In most cases this is the neighborhood association chair or current president, although any active member is welcomed to attend meetings. Recognized neighborhood organizations are encouraged to designate a primary and an alternate representative to serve as its NLC representative.
To RSVP for the meeting or for more information please call (704) 920.5298 or send an email to jzarc@concordnc.gov.
---
<![if !vml]>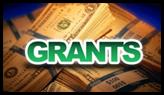 <![endif]>Congratulations!!
Matching Grant Recipients
On Thursday July 12, City Council awarded neighborhood matching grants to the following recognized neighborhoods (grant amounts listed in red):
$3,000 – Glen Grove | Community Pond Beautification Project
$2,884 – Roberta Woods | Front Entrance Beautification Project
$739.00 – Oakleaf | Bench Installation Project
$3,000 – Ramsgate | Street Lighting / Sign Topper Project
$2,507 – Mountain Laurel | Front Entrance Lighting Project
$1,670 – Carriage Downs | Pet Waste Relief Stations
$3,000 – Highland Creek | New Swing Set
$3,000 – Asheford Green | Entrance Beautification – Phase II
$3,000 – Christenbury | Boardwalk Project
$3,000 – Fairway Ridge | Front Entrance Beautification
$3,000 – Moss Creek | Decorative Street Sign Posts
$3,000 – Lanestone| Entrance Beautification – Phase II
The matching grant program gives recognized neighborhood organizations an incentive to raise funds, build partnerships, cultivate volunteer and community support all in an effort to facilitate neighborhood self-improvement projects. The program awards up to $3,000.00 in matching grant funds to eligible recognized neighborhood organizations.
For more information on the City's Neighborhood Matching, visit concordnc.gov/neighborhoodgrants.
---
Good Neighbor Tip:
Protect your property from insects & rodents
<![if !vml]>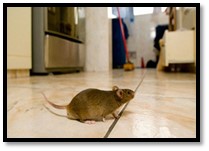 <![endif]>Insect and rodent infestations are not only a nuisance, but also destroy property and may pose threats to your family and possibly your neighbor's health and safety. Good Neighbors understand that it is important to take measures to prevent infestations and that if one were to occur, they are responsible for eliminating the infestations and providing continuous maintenance to insure a pest free environment. These requirements are spelled out in the City's Minimum Housing Code Sec. 14-62. - Control of insects, rodents and infestations.
TIPS TO PREVENT INFESTATIONS
<![if !supportLists]>ü <![endif]>KEEP your yard clean and free of tall weeds, abandoned cars, and trash.
<![if !supportLists]>ü <![endif]>SEAL small openings in homes, buildings or sheds to prevent rodents from entering.
<![if !supportLists]>ü <![endif]>Properly maintain your backyard garden and if you have fruit trees, remove fallen fruit from your yard.
<![if !supportLists]>ü <![endif]>STORE firewood on open racks at least 18" above the ground and away from the sides of your house.
<![if !supportLists]>ü <![endif]>KEEP living areas free of garbage and open food.
<![if !supportLists]>ü <![endif]>PROPERLY DISPOSE of all garbage, trash, debris, needless clutter, old furniture, newspapers, boxes.
<![if !supportLists]>ü <![endif]>PUT garbage in closed containers. (Remember to place the sanitation collection container to the curb for pick-up only on the morning of the scheduled collection day.)
If you have questions about City Codes, contact Concord Police Code Enforcement at (704) 920-5150. To report any code violation, call the Customer Care Center at 704-920-5555.
---
SAVE THE DATE
2018 Fall Litter Sweep
Every spring and fall, <![if !vml]>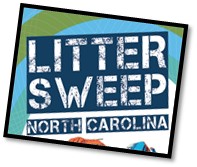 <![endif]>City staff members and recognized neighborhood groups participate in the Biannual Statewide Roadside Litter Sweep Cleanup. Groups work together to collect litter along the City's roadsides. The City provides bags and trash pickup, as well as an opportunity for neighborhoods to receive cash awards.
The 2018 Fall Litter Sweep pick up is scheduled for Saturday September 15 through Saturday September 29. We are excited about the Fall Litter Sweep and hope that all recognized neighborhood groups will participate. This activity is a great way to meet and socialize with your neighbors as well as make your community cleaner.
To sign up to participate, email jzarc@concordnc.gov or call 704.920.5298.
Litter Sweep is a biannual event sponsored by the City of Concord and the North Carolina Department of Transportation. Visit ncdot.gov for more info.
---
August 2018 Neighborhood Meeting Calendar
Click the above header to view the neighborhood organization meeting calendar.

The calendar includes meeting dates, times and locations for neighborhood meetings, City Council Meetings, Planning and Zoning Commission Meetings and other city events. Please note that meetings date and times are subject to change without notice. This is a live calendar so changes are made immediately after they are reported. For a full schedule of all recognized organization meetings, visit the program's website concordnc.gov/neighborhoods.
---
Neighborhood News is published monthly and information from neighborhood associations and others are welcome.
Please share this newsletter by forwarding it to your neighbors - post an excerpt in your community's newsletter, post a copy on your community bulletin board, website, Facebook or Nextdoor page.