Neighborhood Leadership Council Meeting
March 27, 2018 | 6:30 p.m. | City Hall
<![if !vml]>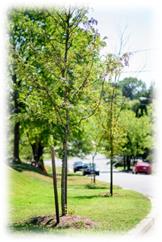 <![endif]>
Neighborhood Trees: Planting Maintenance & More.
Join us on Tuesday March 27, 2018 for the 1st Quarter Neighborhood Leadership Council meeting and hear from the City Arborist, Bill Leake. He will give a special presentation that will cover why it's important for neighbors to invest in trees, how to properly maintain trees, and how to develop creative programs and events for tree planting. This is an excellent opportunity to learn from a certified arborist! To register, click here or email jzarc@concordnc.gov.
---
SAVE THE DATE
Neighborhood Matching Grant Info Workshop
Scheduled for March 16th
<![if !vml]>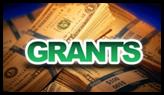 <![endif]>
All eligible neighborhood organizations will receive an email invitation with meeting location details at the end of February.
The Neighborhood Matching Grant (NMG) program was established to assist recognized neighborhood organizations in funding projects which will enhance and strengthen neighborhoods. The goal of the program is to facilitate neighborhood self-improvement. The program awards up to $3,000.00 in matching grant funds to eligible recognized neighborhood organizations. Grants are awarded annually by City Council in July. For more information, send email to jzarc@concordnc.gov.
---
<![if !vml]>

<![endif]>
Getting too many emails from Nextdoor?
<![if !vml]>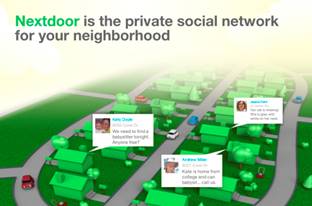 <![endif]>Nextdoor gives you full control over your email settings, so you can choose the types of posts you want to be notified about, and how often you receive those email notifications. If you feel as though you are getting too many notifications from Nextdoor, you can change your settings so that you get notifications once a day or none at all. Just click on the little arrow next to your name in the upper right-hand corner of the screen and choose "Settings," then choose "Email notifications" on the left-hand sign of your screen. To learn more about how to manage email notifications, check out the help section here: https://help.nextdoor.com/
Top 5 Helpful article are listed below
---
Draft Plan draft available for public review
<![if !vml]>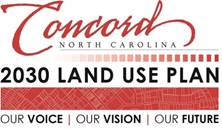 <![endif]>
The draft 2030 Land Use Plan is now available for review at concordnc.gov/2030. The City of Concord invites the public to review the draft of the document that will guide the development of the community over the next 10-15 years.
The final plan will guide City officials as they develop future budgets, plan infrastructure and other services, make important land use decisions, and revise current policies within the Concord Development Ordinance. The draft documents also include a preliminary implementation schedule.
A Public Hearing has been scheduled for the February 20 Planning and Zoning Commission meeting. Pending the outcome of the Planning and Zoning Commission meeting, the City Council could hold a Public Hearing as soon as March 8.
For more information, please visit concordnc.gov/2030 or call Kevin Ashley in the Planning and Neighborhood Development Department at 704-920-5149.
---
Public Safety Tip:
Scammers use Netflix email to steal customer information.
Identity theft happens when someone steals your personal information and uses it without your permission. It's a serious crime that can wreak havoc with your finances, credit history, and reputation — and can take time, money, and patience to resolve.
<![if !vml]>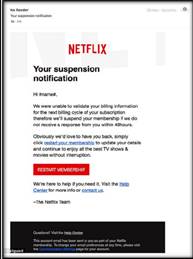 <![endif]>A phishing scam targeting millions of Netflix users is spreading across the internet this week directing customers to update the financial details of their accounts. The subject line is: "Your suspension notification", and the body of the email informs victims that their accounts have been suspended due to a billing issue. The email directs recipients to click a link that redirects to a fake Netflix landing page. The fake landing page directs victims to input their user information and billing details in an effort to harvest credentials.
If you suspect you have received a fraudulent email or text message that appears to be from Netflix or any of your subscription service providers before you click on any embedded hyperlinks, verify the sender's email address is from a trusted source. Never click on any links or open any attachments in an email or text message you received unexpectedly, regardless of the source.
The Federal Trade Commission (FTC) estimates that as many as nine million Americans have their identities stolen each year. In fact, you or someone you know may have experienced some form of identity theft. To learn more about preventing identity theft, visit the National Crime Prevention Council's Web sites at www.weprevent.org and www.ncpc.org.
If you are a victim of identity theft, contact the Concord Police Department as soon as possible - call (704) 920-5000.
---
<![if !vml]>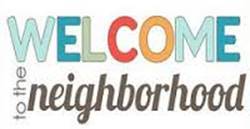 <![endif]>
Support for your Welcome Wagon Committee
Many of neighborhood organizations have a "welcome wagon committee". This committee is typically responsible for welcoming new neighbors. Through the partnership for Stronger Neighborhoods Program, we support their efforts to welcome new City of Concord residents by providing Welcome bags filled with useful information on City services, activities, and programs.
The goal is to help new residents locate essential contact information to get started in the right direction. Eligible neighborhood organizations are those
who are actively participating in the City's Neighborhood Program. Simply register your program. Send an email to jzarc@concordnc.gov noting the point of contact and the number of bags requested. For more information, call 704-920-5298.
News Headlines
---
Speaker's Bureau available to educate public on City programs and services
The City of Concord is pleased to announce a new effort to enhance its communications and expand outreach to the community. The new Speakers' Bureau is a free educational tool created for citizens to receive information about City programs and services, and other topics of interest. Learn more at the link below or browse topics at concordnc.gov.
Mayor and City Council focus on the future at 2018 Planning Session
Concord Mayor and City Council met with the City Manager and staff leadership team recently to receive updates on current year projects and establish focus areas for FY 2018-19. The presentations and discussions that followed will establish priorities to help the City Manager recommend the FY19 budget in May. A video celebrating accomplishments for the community in 2017 was presented and is available on the City's Facebook page. Find out more about the budget process at concordnc.gov/budget.
Neighbor Helping Neighbor program helps to keep electricity on for neighbors in need.
Hundreds of Concord utility customers struggle to pay their electricity bill each month. Neighbor Helping Neighbor, a partnership of the City of Concord and Cooperative Christian Ministry, is here to help. Neighbor Helping Neighbor provides the necessary funds to keep electricity on for neighbors in need. Through a tax-deductible contribution, you can make an immediate impact. There are three ways you can give: Round up your bill and donate the extra cents, donate a set amount each month, or make a one-time donation. Sign up today at ConcordNeighborHelpingNeighbor.com.
Register now be a part of the 13th Spring Herb and Plant Festival on April 14
The Cabarrus County Extension Master Gardener Volunteer Association proudly presents the 13th Annual Spring Herb and Plant Festival on Saturday April 14). The association is now seeking vendors, artisans, and growers to offer herbs, flowers, plants, pottery, birdhouses, metal works, woodworking, foods, soaps, local honey, and much, much more. For more information, call Vickie Julian at 704-455-7847 or go to mastergardenerscabarrus.org.
---
February 2018 Neighborhood Meeting Calendar
Click the above header to view the neighborhood organization meeting calendar.

The calendar includes meeting dates, times and locations for neighborhood meetings, City Council Meetings, Planning and Zoning Commission Meetings and other city events. Please note that meetings date and times are subject to change without notice. This is a live calendar so changes are made immediately after they are reported. For a full schedule of all recognized organization meetings, visit the program's website concordnc.gov/neighborhoods.
---
Neighborhood News is published monthly and information from neighborhood associations and others are welcome.
Please share this newsletter by forwarding it to your neighbors - post an excerpt in your community's newsletter, post a copy on your community bulletin board, or on your neighborhood webpage.
Partnership for Stronger Neighborhoods
BUILDING relationships to
EMPOWER communities
and CONNECT citizens to resources.