Happy Independence Day!
July 4th is a time of celebration- backyard grilling, neighborhood gatherings, parades, and pool parties. Unfortunately, July is also peak month for grill fires, and every year, an estimated 11,000 people are treated for injuries related to fireworks.
As you prepare to celebrate, the City of Concord would like to remind you to take the following precautions to keep you, your family, and neighborhoods safe.
<![if !supportLists]>1. <![endif]>Fire up the grill! But only outdoors and never on porches. Keep children and pets away from the grill and never leave it unattended. Only you can prevent grill fires!
<![if !supportLists]>2. <![endif]>Regarding fireworks, leave the lighting to the professional. Remember, fireworks such are firecrackers, fireworks that spin on the ground, roman candles, bottle rockets, and any aerial fireworks are illegal and quite dangerous.
<![if !supportLists]>3. <![endif]>While we know swimming will most likely be in your Fourth of July plans, never swim alone. Avoid using alcohol around water. And please, NEVER leave children unattended near any body of water.
Note: In observance of Independence Day, City of Concord offices will be closed on Wednesday July 4. Garbage, recycling, and bulky waste collection by Waste Pro will operate on a one-day delay for Wednesday, Thursday, and Friday customers. Additionally, all customers are asked to place yard waste at the curb by 6:00 a.m. on Monday, July 2. All yard waste will be collected by the end of the day Friday, July 6. For more information about the holiday schedule, visit concordnc.gov or call the Customer Care Center at 704-920-5555.
Have a wonderful holiday!
---
Welcome Aboard!
City Council recognizes Hampden Village Homeowners Association
On Thursday June 12, the Hampden Village Homeowners Association was formally recognized by City Council. Hampden Village is located off of Roberta Road. The neighborhood boundaries are Farmbranch Drive Southwest at the northern and eastern border, and Runneymede Street Southwest is the southern border and eastern border.
<![if !vml]>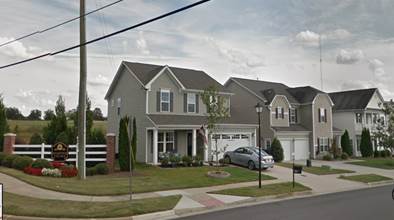 <![endif]>
The neighborhood was constructed in 2007 and consists of single family homes with people of diverse backgrounds. The neighborhood also has a pool, and small playground area. The street design allows for walking and riding bikes. Officers for the Association are: President/ - Derek Durand; Vice President – Teresa Townes; Treasurer/Secretary – Patrick Jones. Neighborhood meetings are held quarterly as needed at the Main Library on Union Street in downtown. Police Captain Robert Ledwell has been appointed by the City Manager to serve as the neighborhood Liaison.
Every neighborhood plays an integral part in the vitality of the City of Concord. Currently there are 65 neighborhood organizations throughout the City of Concord formally recognized by the City Council to participate in the City's Neighborhood Program. To learn more, visit concordnc.gov/neighborhoods.
---
Good Neighbor Tip:
Yard Sales
<![if !vml]>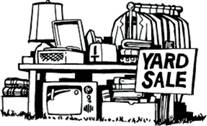 <![endif]>
Yard /Garage sales provide residents with a great opportunity to get rid of unwanted items, but did you know that the City code regulates this type of activity?
Good neighbors should know that the City of Concord has an ordinance regulating yard sales. First, there can be no more than three sales per year and no single sale can be displayed longer than two consecutive days. So plan accordingly. Secondly, yard sales can only occur during the daylight hours and only on the property of the person holding the sale. Yard sale signs should not be attached to utility poles, telephone poles, trees, bridges and overpasses, rocks, other signs, benches and refuse containers in the city limits. Finally, make sure the sale does not spill out in areas within the public right-of-way like the sidewalk or street.
Generally speaking most yard sales are held in spring or in the fall right before the holidays. It is best to coordinate your yard sale with neighbors. Doing so will ensure that neighbors are aware of the anticipated increase in non-resident traffic. Remember, a yard sale is selling of unwanted household or personal items such as tools, furniture, or clothing from your own property on an infrequent basis. Having one provides you with a great way to declutter and earn a few extra bucks. However, a good neighbor understands that there's more to it than putting price tags on your old stuff and a sign out in your front yard.
For more information on zoning, housing, or city code enforcement, contact your assigned Code Enforcement Officer. To report a violation, call the Customer Care Center at 704-920-5555.
---
<![if !vml]>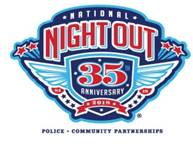 <![endif]>Register your National Night Out Event Today!
If your neighborhood is planning a NNO activity, please submit the details to Chris Friguglietti no later than July 15. Mail – PO Box 308, 28026, Fax – 704-920-6970, Phone: 704-920-5063 or Email: friguglc@concordnc.gov .
National Night Out is Tuesday, Aug. 7. Every year, neighborhood organizations across the city plan various events and activities including, but not limited to, block parties, cookouts, parades, rallies and marches, exhibits, youth events, safety demonstrations and seminars, in an effort to heighten awareness of the importance of crime prevention and to further enhance community relations with public safety and city officials.
This year marks the 17th year of National Night out Celebration for the City of Concord!!!
---
City of Concord Annual Street Resurfacing:
The annual street resurfacing program construction is starting. This project will involve resurfacing various city maintained streets. Click the link below to view city maintained streets designated for resurfacing in 2018 or click on the image to download a PDF copy of the map.
Street Preservation Contract No. STR17-18

*Additional patching includes King's Crossing subdivision and Copperfield Blvd.
<![if !vml]>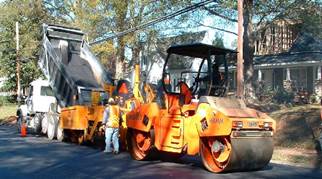 <![endif]>
Visit http://www.concordnc.gov/Transportation for additional information.
---
Parks and Recreation highlights
Take a trip with City of Concord.
Register today to go to the NC APPLE FESTIVAL
Activity #7009.218.
<![if !vml]>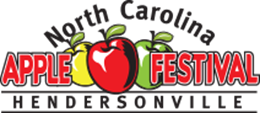 <![endif]>
A day of fun including one of the best-known Street Fairs in the Carolinas with freshly picked apples, arts & crafts, festival food, and entertainment at the Historic Courthouse on Hendersonville's beautiful Main Street.
Bus Departs: 8:00 a.m.; Return: 5:00 p.m.
Day: Friday, 8/31, pre-register by 8/24;
MUST cancel by 8/28
Fee: $16 plus cost of meal
Check out the Summer 2018 issue of Leisure Times for a full list of programs offered by the Parks and Recreation Department.
---
Community Meeting
Police Crime & Safety Briefing - July 18
<![if !vml]>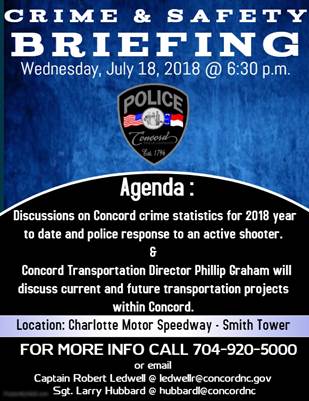 <![endif]>
On Wednesday, July 18, 2018 at 6:30 p.m., the Concord Police Department will hold a Crime and Safety Briefing and the public is invited to attend. During the briefing the department will present crime statistics for 2018 year to date and discuss police response to an active shooter. City of Concord Transportation Director Phillip Graham will also be there discussing current and future projects within the city. The meeting will be held at the Smith Tower at Charlotte Motor Speedway and will begin at 6:30 p.m. This is an opportunity for residents to interact directly with members of the Concord Police Department and receive information regarding their neighborhoods, so please attend.
If anyone attending is in need of special accommodations, please contact Sgt. Larry Hubbard or Captain Robert Ledwell @ 704-920-5000.
---
<![if !vml]>

<![endif]>First Day of School for Cabarrus County Schools (CCS)
Monday August 27
Mark your calendars! The first day of school is Monday, August 27. CCS will host open house for the 2018-2019 school year on August 22nd and 23rd.
Visit www.cabarrus.k12.nc.us for more information.
---
July 2018 Neighborhood Meeting Calendar
Click the above header to view the neighborhood organization meeting calendar.

The calendar includes meeting dates, times and locations for neighborhood meetings, City Council Meetings, Planning and Zoning Commission Meetings and other city events. Please note that meetings date and times are subject to change without notice. This is a live calendar so changes are made immediately after they are reported. For a full schedule of all recognized organization meetings, visit the program's website concordnc.gov/neighborhoods.
---
Neighborhood News is published monthly and information from neighborhood associations and others are welcome.
Please share this newsletter by forwarding it to your neighbors - post an excerpt in your community's newsletter, post a copy on your community bulletin board, website, Facebook or Nextdoor page.