<![if !vml]><![endif]>
22K Users in Concord NC
The City of Concord's Nextdoor.com community reached the 22,000 user last month, which accounts for approximately 40% of all households in the city. Recognized neighborhoods such as Moss Creek, Cannon Crossing, Skybrook Villages North, Covington, Mountain Laurel, and Roberta Farms are taking full advantage of the service where more than 70% of all households are registered users.
Nextdoor.com is a free and private online social media network for neighborhoods. The platform is designed to "enhance real world relationships" by allowing users to chat and exchange information with neighbors in their neighborhood or in some cases in surrounding neighborhoods. The online platform has many benefits, which include sharing information about important meetings, special events, public safety notifications.
Neighbors aren't just using Nextdoor to connect with each other. The City of Concord has actively shared informative posts and updates with members. Starting in July, your Neighborhood Liaison will begin using Nextdoor to share information specific to your neighborhood. The type of information shared with neighborhoods – individually and collectively - includes updates on area street projects, event announcements, crime prevention and safety tips, and emergency bulletins. We encourage users to read the City newsfeed and contact city staff via private message if you have questions.
For more information, about Nextdoor, got to www.nextdoor.com to view the City's feed, visit https://nextdoor.com/city/concord--nc/.
---
2019 Fall Youth Baseball/ Softball
Signups Happening NOW!
<![if !vml]>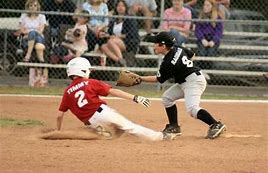 <![endif]>
The City Parks & Recreation Department is accepting sign up for fall youth baseball and softball. Registration is open from July1-31. Register online HERE or in person at a Concord Rec Center Mon-Fri, 8am-5pm
Academy (147 Academy Ave NW), Hartsell (60 Hartsell School Rd)
Logan (184 Booker St) or on Saturday, July 27, 2019 @ Academy Sports+Outdoors located at 2211 Elder Lane, Kannapolis 28083
from 11:00am—2:00pm (Check or Cash only).
---
Neighborhood Street Sign Toppers
Available for all recognized Neighborhoods.
<![if !vml]>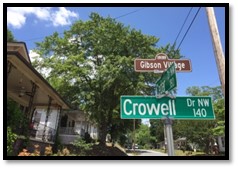 <![endif]>In some instances, the exact boundaries of neighborhoods are undistinguishable. There are, after all, no lines on the ground to delineate the boundaries. However, with sign toppers, the curious need only look up. Sign Toppers help build community identity and pride by cultivating an awareness that you have arrived in a distinct area.
The City's Neighborhood Street Sign Toppers Program is designed to help build stronger neighborhoods by enhancing their visibility through the placement of identification sign toppers at prominent intersections within the neighborhoods boundaries. The toppers are available to recognized neighborhoods at a cost of $37 per topper. Click here for the application form and data sheet. For more information, visit www.concordnc.gov/neighborhoods.
---
Register your National Night Out Event Today.
<![if !vml]>

<![endif]>
<![if !vml]>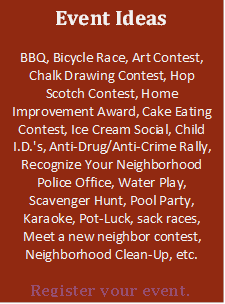 <![endif]>If your organization is planning a neighborhood gathering/celebration, please register your event with the City and obtain the permit needed for blocking off your street. City officials, neighborhood liaisons, and public safety staff in Police & Fire would love the opportunity to participate in your neighborhoods' event. Please let us know what support you need to help make your event a success.
If you have questions about the City's National Night Out Celebration, contact Sergeant Kelly Seagraves, Community Outreach and Education Unit -Concord Police Department 704-920-6000 ext. 4950. To learn more about National Night Out visit www.nno.org.
---
Good Neighbor Tip:
High Grass
<![if !vml]>

<![endif]>Good Neighbors know that grass should be kept neatly mowed. Tall grass promotes pests like ticks, rodents, and snakes, and has a negative effect on the whole neighborhood's appearance. A lawn growing higher than 8 inches in the City of Concord is considered a public nuisance and is subject to code enforcement. Find out more: concordnc.gov.
To report a nuisance or code violation, call the City of Concord's Customer Care Center at 704.920.5555.
---
Movies in the Box Program
Make your reservation today!
A new engagement initiative MOVIES IN A BOX will provide the equipment your neighborhood needs to host an outdoor movie night event. Eligible neighborhoods will have the opportunity to borrow equipment on a first come first serve basis at no cost. Neighborhoods select their date, venue (neighborhood owned property or City park, block party) and provide their own movie. The equipment is provided at no cost to eligible neighborhoods. Full details of the program will be presented at an instructional workshop in June. This initiative is designed to both encourage and support recognized neighborhoods' efforts to foster connectiveness of neighbors.
If a representative from your neighborhood attended the June 24th "how to workshop", your eligible to make a reservation.
Click here to make your reservation to borrow the equipment.
<![if !vml]>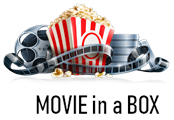 <![endif]>To participate in this program and learn about the program details a representative from your neighborhood must attend an instructional workshop. A 2nd workshop will be held on Tuesday August 6.
Click here to RSVP for the workshop.
The City of Concord is committed to fostering and sustaining more connected communities and providing programming that provide neighbors with opportunities to meet face-to-face in a fun and enjoyable way. This proposed program addresses the City's mission of enhancing the quality of life by providing resources which allow neighborhoods to host a fun and engaging event to bring neighbors together.
---
Water Loss Protection Plan
Effective July 1, 2019, the City of Concord is able to assist customers who experience high water bills due to unexpected leaks with a new program that provides a 100 percent leak adjustment. The program allows a customer to receive this adjustment one time over a 24-month period. For full details, visit concordnc.gov/WaterLossProtection.
---
Sign up for Concord 101
The City of Concord is accepting applications for the 2019 Concord 101 program, an annual course designed for citizens to learn about their local government. The free fourteen-week session begins August 20 and culminates with a graduation ceremony in November. Residents of Concord age 18 and older are invited to submit an application by July 26. Class size is limited. Get started now at concordnc.gov.
---
City of Concord upcoming meetings
Unless otherwise noted, location is the Council Chamber of City Hall, 35 Cabarrus Avenue W. Click the links to find details and upcoming agendas.

July
9 at 4:00 p.m. City Council and work session
10 at 6:30 p.m. Historic Preservation Commission
11 at 6:00 p.m. City Council regular session
16 at 6:00 p.m. Planning and Zoning Commission
---
Neighborhood News is published monthly and information from neighborhood associations and others are welcome.
Please share this newsletter by forwarding it to your neighbors - post an excerpt in your community's newsletter, post a copy on your community bulletin board, website, Facebook or Nextdoor page.