Plan your National Night Out Event Today!
Tuesday August 7
<![if !vml]>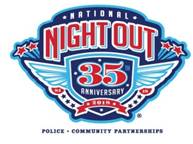 <![endif]>
This year, National Night Out is Tuesday, Aug. 7, and if your organization will host a neighborhood gathering, donít forget to register your event with the City and obtain the permit needed for blocking off your street. Click here to register your event.
WHAT IS NATIONAL NIGHT OUT?
National Night Out is a national neighborhood crime and drug prevention event that occurs annually on the first Tuesday in August. It is celebrated in numerous cities, towns and villages in the United States. Over the past 30 years, National Night Out has grown to over 37 million people in over 15,000 communities from all 50 states, US territories, Canadian cities, and military bases worldwide. This year marks the 17th year of National Night Out celebration for the City of Concord.
Every year, neighborhood organizations across the city plan various events and activities including, but not limited to, block parties, cookouts, parades, rallies and marches, exhibits, youth events, safety demonstrations and seminars, in effort to heighten awareness of the importance of crime prevention and to further enhance community relations with public safety and city officials.
If you have questions about the Cityís National Night Out Celebration, contact Sgt. Christopher Friguglietti friguglc@concordnc.gov. To learn more about National Night Out visit www.nno.org .
---
New interactive City Council District Map
The new interactive City Council District Map allows you to find which district you live in Ė simply search by your address. concordnc.gov.
<![if !vml]>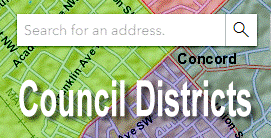 <![endif]>
---
Second Saturday Open Studios at ClearWater
<![if !vml]>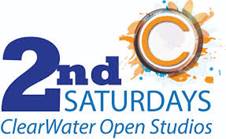 <![endif]>

Visit ClearWater Artist Studio on the 2nd Saturday of each month and observe Artists on-site working in their Studios. Explore the Gallery and take your time examining exhibits; ask artists questions, see art being created, participate in the larger, fun energy of "artists camaraderie" that only happens on these relaxed gathering days! Doors open 10:00 a.m. to 4:00 p.m. Free and open to the public. Families are Welcome. With Southern Piedmont Woodturners also in attendance and possibly running demonstrations on their lathes in Studio #122. 223 Crowell Drive NW, Concord, NC 28025. Call (704) 784-9535 for more information.
---
Good Neighbor Tip:
How To Prepare Garbage for Collection
<![if !vml]>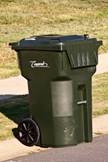 <![endif]>Concord residents are provided with one green roll-out garbage cart per household. Garbage is collected weekly. However, collection times are subject to change based on holiday schedules. Good Neighbors should follow these steps to properly prepare garbage for collection each week:
Bag all waste. All garbage must be placed in tied bags before placing in the garbage cart. Doing so will keep the cart clean, lessen odors and reduce litter problems. Do not overfill carts or place garbage items outside of the cart. Items outside the rollout cart will not be collected.
Place the cart at curbside. Position carts with wheels and handle away from the street 2 feet away from obstructions that may interfere with cart pickup (i.e. mailboxes, fire hydrants, parked cars, etc.). Cart should be placed curbside the night before or by 6am on the day of collection.
After collection, remove your carts from the curb. Report missed collection by calling 704-920-5555.
Visit concordnc.gov/whatsmyday to confirm your collection schedule.
---
<![if !vml]>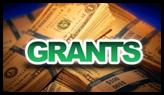 <![endif]>Neighborhood Matching Grant (NMG) Update
Through the Neighborhood Matching Grant Program, the City of Concord is helping neighborhood organization implement a variety of neighborhood improvement. All projects are initiated, planned and implemented by neighborhood members. The program awards up to $3,000.00 in matching grant funds to eligible recognized neighborhood organizations.
For the FY2018 funding cycle, all eligible recognized neighborhood organizations were invited to apply for funding. The submittal deadline was Monday May 21. We received thirteen (13) applications. These applications will be reviewed and an award recommendations will be forwarded to Council for consideration in July.
Please note that the City Manager is recommending that City Council budget $30,000 for neighborhood grants for fiscal year 2018-19. This represents a $10,000 increase from FY17. The Council will discuss the budget at its June 12 work session, and a public hearing is scheduled for Thursday, June 14 during the regular City Council meeting.
For more information on the Cityís Neighborhood Matching, visit concordnc.gov/neighborhoodgrants.
---
Assistance for first-time home buyers
The City of Concordís Down Payment Assistance Program <![if !vml]>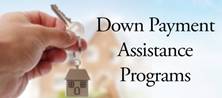 <![endif]>provides down payment and closing cost assistance up to $5,000 to eligible first-time home buyers. Eligible home buyers are individuals or families that meet the income limits set by HUD and are first-time home buyers or have not owned a home within three years of the anticipated purchase date. The cost of the home cannot exceed $165,000 (existing home) or $212,000 (new construction), and must be located within the city limits of Concord. The applicant will be required to attend home buyer education classes prior to the purchase. Funds are limited and provided on a first-come first-serve basis.
For more information, contact Debbie Savage, 704-920-5122. Click here for additional information and an application.
---
June 2018 Neighborhood Meeting Calendar
Click the above header to view the neighborhood organization meeting calendar.

The calendar includes meeting dates, times and locations for neighborhood meetings, City Council Meetings, Planning and Zoning Commission Meetings and other city events. Please note that meetings date and times are subject to change without notice. This is a live calendar so changes are made immediately after they are reported. For a full schedule of all recognized organization meetings, visit the programís website concordnc.gov/neighborhoods.
---
Neighborhood News is published monthly and information from neighborhood associations and others are welcome.
Please share this newsletter by forwarding it to your neighbors - post an excerpt in your community's newsletter, post a copy on your community bulletin board, website, Facebook or Nextdoor page.