National Night Out - Tuesday August 6
<![if !vml]>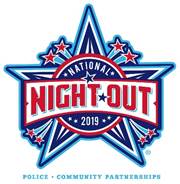 <![endif]>
This year, National Night Out is Tuesday, Aug. 6. This is America's night out against crime. This annual community-building event promotes police-community partnerships and neighborhood camaraderie to make neighborhoods in our City safer, more caring places to live.
Every year, neighborhood organizations across the city plan various events and activities including, but not limited to, block parties, cookouts, parades, rallies and marches, exhibits, youth events, safety demonstrations and seminars, in effort to heighten awareness of the importance of crime prevention and to further enhance community relations with public safety and city officials. If your organization is planning a neighborhood gathering/celebration, please register your event with the City and obtain the permit needed for blocking off your street. Click here to register your event. City officials, neighborhood liaisons, and public safety staff in Police & Fire would love the opportunity to participate in your neighborhoods' event. Please let us know what support you need to help make your event a success.
If you have questions about the City's National Night Out Celebration, contact Sergeant Kelly Seagraves, Community Outreach and Education Unit -Concord Police Department
704-920-6000 ext. 4950. To learn more about National Night Out visit www.nno.org.
---
Good Neighbor Tip:
Keep Sidewalks clear for pedestrian to pass safely
Sidewalks are an important part of community life in most neighborhoods. We see them as an important element of our transportation system. They offer residents with a safe way to travel around the neighborhood.
Warmer weather will mean <![if !vml]>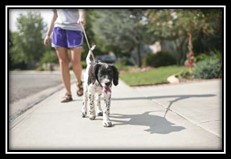 <![endif]>an increase in the number of pedestrians running or walking throughout the neighborhood. If there are instances where sidewalks are blocked then pedestrians are forced to venture into the public street where cars pass, and this is very dangerous. So be a good neighbor and keep the sidewalks clear and free from obstructions or debris. This includes vegetation growing from your property that may extend over the sidewalks. Please do not block a sidewalk with a vehicle, basketball goal or any other object. Also, remind your children not to leave items such as large toys, bike, ramps and other recreational items on the sidewalk. Not only can they be easily stolen, they can cause a pedestrian to trip. Did you know that obstructing sidewalks by cars or construction equipment, etc. is prohibited by City Code? Sidewalks serve many purposes and are a valued asset. Let's keep them clear.
To report a nuisance or code violation, call the City of Concord's Customer Care Center at 704.920.5555.
---
Sign up now for the MOVIES in a BOX workshop.
A new engagement initiative MOVIES IN A BOX is proposed in the City's FY20 budget. If approved by City Council, this program will provide the equipment your neighborhood needs to host an outdoor movie night event. Eligible neighborhoods will have the opportunity to borrow equipment on a first come first serve basis at no cost. This initiative is designed to both encourage and support recognized neighborhoods' efforts to foster connectiveness of neighbors.
<![if !vml]>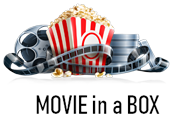 <![endif]>To participate in this program and learn about the program details a representative from your neighborhood must attend the June 24th instructional workshop. During this workshop, we will go over the details of how to make a reservation and how to use the equipment.
Click here to RSVP for the workshop.
The City of Concord is committed to fostering and sustaining more connected communities and providing programming that provide neighbors with opportunities to meet face-to-face in a fun and enjoyable way. This proposed program addresses the City's mission of enhancing the quality of life by providing resources which allow neighborhoods to host a fun and engaging event to bring neighbors together.
---
Sign up for Concord 101
The City of Concord is accepting applications for the 2019 Concord 101 program, an annual course designed for citizens to learn about their local government. The free fourteen-week session begins August 20 and culminates with a graduation ceremony in November. Residents of Concord age 18 and older are invited to submit an application by July 26. Class size is limited. Get started now at concordnc.gov.
---
<![if !vml]>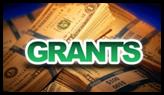 <![endif]>Neighborhood Matching Grant (NMG) Update
Through the Neighborhood Matching Grant Program, the City of Concord is helping neighborhood organization implement a variety of neighborhood improvement. All projects are initiated, planned and implemented by neighborhood members. The program awards up to $3,000.00 in matching grant funds to eligible recognized neighborhood organizations.
For the FY2019 funding cycle, all eligible recognized neighborhood organizations were invited to apply for funding. The application deadline has passed. The applications received are being reviewed and an award recommendation will be forwarded to Council for consideration in July. For more information on the City's Neighborhood Matching, visit concordnc.gov/neighborhoodgrants.
---
<![if !vml]>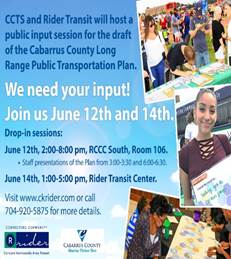 <![endif]>The community is invited to attend one of two public input sessions to hear details of and provide your feedback on the draft of the Cabarrus County Long Range Public Transportation Plan. These sessions will occur on:
• Wednesday, June 12th, 2:00 – 8:00 pm in Room 106 at the Rowan Cabarrus Community College South Campus (1531 Trinity Church Road, Concord, NC 28027). Staff will provide brief presentations of the plan from 3:00-3:30 and 6:00-6:30;
• Friday, June 14th, 1:00 – 5:00 pm at the Rider Transit Center (45 Transit Court NW, Concord, NC 28025).
The sessions are designed to be drop-in in nature, so please feel free to stop by at any point during the scheduled time. Brief presentations from staff will be provided at 3:00 pm and 6:00 pm during the session on the 12th.
For more information, please visit www.ckrider.com or call or email Rider Transit Planner Andy Christy at 704-920-5875 or christya@concordnc.gov.
---
City of Concord upcoming meetings
Unless otherwise noted, location is the Council Chamber of City Hall, 35 Cabarrus Avenue W. Click the links to find details and upcoming agendas.

June
11 at 4:00 p.m. City Council and work session
12 at 6:30 p.m. Historic Preservation Commission
13 at 6:00 p.m. City Council regular session
18 at 6:00 p.m. Planning and Zoning Commission
---
Neighborhood News is published monthly and information from neighborhood associations and others are welcome.
Please share this newsletter by forwarding it to your neighbors - post an excerpt in your community's newsletter, post a copy on your community bulletin board, website, Facebook or Nextdoor page.