Spring Litter Sweep
Sign up today!
Every spring and fall, city co-workers together with recognized neighborhood organizations, collect litter along the city's roadsides. The 2018 Spring Litter Sweep is scheduled for Saturday, April 14 through Saturday, April 29.
Litter Sweep is a statewide roadside litter removal initiative. Volunteers are provided cleanup supplies, such as orange trash bags, gloves and orange safety vests. Neighborhoods can win a cash prize for collecting the most bags of litter. This year the cash awards will be as follows: 1st place will receive $200, 2nd place will receive $150, and 3rd place will receive $100.
<![if !vml]>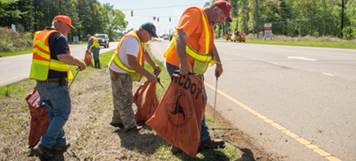 <![endif]>
If your neighborhood would like to participate in this event, notify your assigned neighborhood liaison or contact Cherie Jzar (704) 920-5298..
---
Neighborhood Matching Grant Info Workshop
March 14th
All eligible neighborhoods are encouraged to send a representative to attend this important informational workshop on Wednesday March 14, 2018 at 4PM to learn about Concord's Neighborhood Matching Grant Program. The workshop will be held in City Hall City Council Chambers (35 Cabarrus Ave West).
<![if !vml]>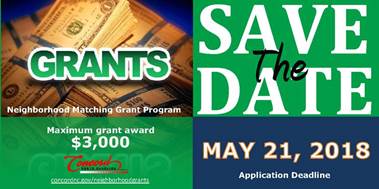 <![endif]>
To RSVP, contact Cherie Jzar (704) 920.5298. For more information on Concord's Neighborhood Matching Grant program, visit concodnc.gov/neighborhoods.
---
Neighborhood Leadership Council Meeting
March 27, 2018 | 6:30 p.m. | City Hall
<![if !vml]>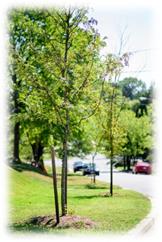 <![endif]>Neighborhood Trees: Planting Maintenance & More.
Register today for the next Neighborhood Leadership Council meeting - scheduled for Tuesday March 27, 2018. Neighborhood Leaders will receive a special presentation from the City Arborist, Bill Leake regarding why it's important for neighbors to invest in trees, how to properly maintain trees, and how to develop creative programs and events for tree planting. This is an excellent opportunity to learn from a certified arborist! To register, click here or email jzarc@concordnc.gov.
---
City Council Appoints New City Manager
Lloyd Wm. Payne, Jr. has been appointed as Concord's eighth City Manager, after serving as Assistant City Manager since May of 2015. The City Council appointed Payne after an extensive search process, which began following City Manager Brian Hiatt's announcement in August of his intention to retire this year after 19 years of service.
<![if !vml]>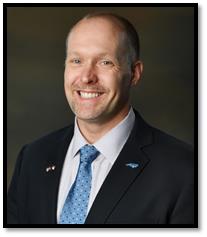 <![endif]>"It is an honor to be selected by the Mayor and City Council to serve as the next City Manager of Concord," remarked Payne. "I appreciate the solid foundation that Mr. Hiatt has cultivated after years of dedicated service and look forward to working with the elected officials, staff, and the community as we collectively work to make Concord the very best it can be."
Payne's appointment is effective April 1, 2018. In his free time, he enjoys spending time with his wife, Beth, and their children Ella and Liam, as well as playing golf. Visit concordnc.gov for more info.
---
2030 Landuse Plan Public Hearing Set
The City Council will hold a Public Hearing on the 2030 Land Use Plan on Tuesday, March 6 at 4:00 p.m. at the regularly scheduled March City Council Work Session. The City Council agenda for March 6 and 8 will be published on Friday, March 2 and available at concordnc.gov/Government/Council-Agenda.
<![if !vml]>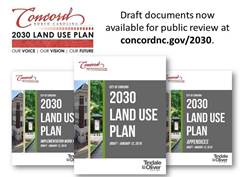 <![endif]>
For more information, please visit concordnc.gov/2030 or call Kevin Ashley in the Planning and Neighborhood Development Department at 704-920-5149.
---
2018 Annual Review for all Formally Recognized Neighborhood
Any recognized neighborhood organization failing to meet the program criteria may fall under "dormant status." Neighborhoods with a "dormant status" designation will be removed from the official recognized neighborhood listing and will not be eligible for program services including free use of community rooms and Neighborhood Matching Grant funding until such time as they re-activate their status. A notice of the dormant status designation for inactive neighborhood groups will be emailed to the last provided list of elected officers.
To verify that your neighborhood organization continues to meet the program criteria, please complete the Annual Review Form. Also if there were changes to your bylaws in 2017, please email a copy of your organizational bylaws to jzarc@concordnc.gov . The form must be completed by March 16, 2018.
Communication is the cornerstone of the relationship that we have with each neighborhood. Therefore, maintaining contact and an open channel to receive input from neighbors and disseminate city related information when needed is very important.
CLICK HERE TO ACCESS THE ANNUAL REVIEW FORM.
---
Consolidated Plan Public Hearing
How Will Federal Housing Funds Help Your Community?
Please Join Us at a Public Hearing to Review the Proposed Plan.
Every year, the City of Concord develops a plan for how we will use federal funding received from the Community Development Block Grant (CDBG) and HOME Investment Partnership programs.
To gain public input and recommendations on how the City of Concord should spend its federal (HUD) dollars for the 2018-2019 fiscal year, the City will host a public hearing on Wednesday March 12, 2018, at 6:00 p.m., in City Council Chambers located in City Hall (35 Cabarrus Ave., West, Concord, NC 28026).
Your participation in the development of the Consolidated Action Plan process will help ensure that the housing needs of Concord's citizens are addressed. For more information, please contact Pepper Bego via email at begop@concordnc.gov or call 704-920-5133.
---
ClearWater Artist Studios Presents:
4th Annual 2018 Sun Drop Pound Cake Portrait Paint-Off .
<![if !vml]>

<![endif]>
The Sun Drop Pound Cake Portrait Paint-Off will be held in ClearWater Artist Studios Main Gallery on Saturday, March 10 from 3:00 p.m. to 6:00 p.m. During this exciting event, featured painters are given the Challenge of live painting in a spectator-sport setting, nudging them with a short time limit and an audience, to shift how they work. Attendees have the opportunity to watch blank canvases brought to life before their eyes, by some of the most talented portrait-painters in the region! For more information contact: Sarah Gay, Manager of ClearWater Artist Studios for the City of Concord; 704-784-9535 or 980-428-1586 (mobile); clearwatermgr@gmail.com.
---
Youth Public Safety Academy
<![if !vml]>

<![endif]>Saturday, April 21
The Concord Police Department will host the 2018 Youth Police Academy on Saturday, April 21, 2018 from 9:00 a.m. to 4:00 p.m. at police headquarters, located at 41 Cabarrus Avenue West, Concord. Youth will experience a full day of hands on activities and get a "Behind The Scenes" inside look at police services. This is a great opportunity for those between the ages of 12 & 16 to learn more about the department and law enforcement.
The application deadline is April 7, 2018. Click to download application. Visit concordnc.gov/Police for additional details.
---
Build Identity with Street Sign Toppers
Branding your neighborhood offers an opportunity to create a verbal and visual identity, instill pride in the residents, and make it know that residents are in a special in the city. Let's us help you build the awareness and identity.
<![if !vml]>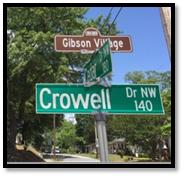 <![endif]>
The City's Neighborhood Street Sign Toppers Program is designed to help build stronger neighborhoods by enhancing their visibility through the placement of identification sign toppers at prominent intersections within the neighborhoods boundaries.
Cost: $37 per topper
Order your toppers today - Application form and Data sheet.
For more information, call 704-920-5298 or send email to jzarc@concordnc.gov
---
News from Rider Transit
<![if !vml]>

<![endif]> Concord Charlotte Express starts Monday March 19

The new Concord Charlotte Express service will connect the Rider Transit Center, CFA Village/Big Lots Park and Ride, and the new Charlotte Area Transit System (CATS) JW Clay Boulevard Station on the LYNX Blue Line Extension. This service, run by Rider Transit and the Cities of Concord and Kannapolis, in partnership with CATS and the City of Charlotte, will be the first all-day, seven-day-a-week regional express service in our area. The new bus service will provide easy access to and from Charlotte to provide residents and visitors expanded access to employment, medical, entertainment, and educational options. The service will launch with free rides for the first two weeks—March 19 through April 1—visit tryccx.com to find out more.
---
March 2018 Neighborhood Meeting Calendar
Click the above header to view the neighborhood organization meeting calendar.

The calendar includes meeting dates, times and locations for neighborhood meetings, City Council Meetings, Planning and Zoning Commission Meetings and other city events. Please note that meetings date and times are subject to change without notice. This is a live calendar so changes are made immediately after they are reported. For a full schedule of all recognized organization meetings, visit the program's website concordnc.gov/neighborhoods.
---
Neighborhood News is published monthly and information from neighborhood associations and others are welcome.
Please share this newsletter by forwarding it to your neighbors - post an excerpt in your community's newsletter, post a copy on your community bulletin board, website, Facebook or Nextdoor page.