Deadline approaching
Neighborhood Program Annual review
There are 71 recognized neighborhoods working together with the City and other community partners to improve the quality of life in our city. We value this partnership and look forward to continuing to strengthen and enhance our city together. To ensure that we have the most current contact information and that your neighborhood organization continues to meet the Partnership for Stronger Neighborhoods program criteria, each year we ask that you complete the Annual Review Form. This form is due by March 13, 2020.
Any recognized neighborhood organization failing to meet the program criteria may fall under "dormant status." To review the program criteria, visit concordnc.gov.
Please note:
This is not required for neighborhoods who have been in the program for less than 1 year.
---
Cabarrus County Health Alliance Coronavirus Information Page
According to information provided by the Cabarrus Health Alliance (CHA), at this time, only one North Carolinian has tested presumptively positive for Coronavirus (COVID-19).
Please know that in <![if !vml]>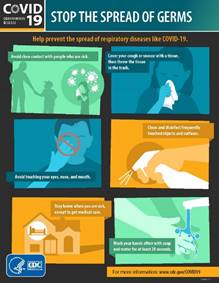 <![endif]>conjunction with federal, and state agencies our local leaders and health agencies are responding to COVID-19 and its potential impact to those in Cabarrus County. Updates to the local response will be posted on the CCHA's webpage - HERE. There is a lot of bad information out there about the virus and the impacts, please make sure you're getting your information from reliable sources. Remember, neighborhood leaders are a vital part of our community's communication network. Click on the image above to view the flyer with info on how to prevent the spread of germs.
Check in to CCHA's information page to get the latest county specific updates. Other good sources are the websites and social media accounts of the Centers for Disease Control and Prevention (CDC), NC Emergency Management, the NC Division of Public Health and your local health department.
Cabarrus Health Alliance has a team of nurses responding to inquiries from community members through two channels:
<![if !supportLists]>· <![endif]>Health Information Line: 704-920-1213
<![if !supportLists]>· <![endif]>Health Information Email: HealthInfo@cabarrushealth.org
---
Host an Outdoor Movie Night
Movies in a Box Program
<![if !vml]>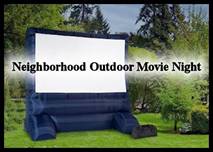 <![endif]>
Through the City's Movies in a Box Program, recognized neighborhood groups can utilize equipment needed to host an outdoor movie event. Reservation is required.
MAKE YOUR RESERVATION TODAY, Click here to complete the form.
~ How the program works ~
The Neighborhood Movies in a Box Program is an engagement initiative designed to encourage recognized neighborhoods to host outdoor family friendly movie night events in an effort to foster increased connections among neighbors. The City provides the equipment - a screen, projector, DVD player, speakers and microphone – and neighborhoods provide their own movie. The equipment is available for eligible neighborhoods to borrow on a first come first serve basis now through October, Monday – Sunday at no cost. Eligible neighborhood organizations can reserve the equipment for up to 2 times per year.
Need help planning your event, contact Cherie Jzar 704-920-5298 or email jzarc@concordnc.gov for assistance.
---
RSVP Today!
Human Trafficking 101 Workshop
Tuesday March 24 | 6:30 p.m. | Concord City Hall (35 Cabarrus Ave West)
<![if !vml]>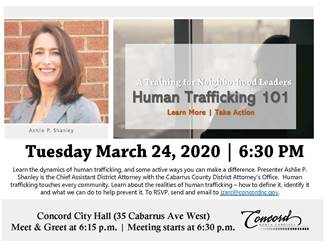 <![endif]>Join us on Tuesday March 24, 2020 at 6:30 p.m. for this important free workshop designed to educate participants about the nationwide issue which is impacting our community.
Human trafficking is an issue that touches every community, including cities, suburbs, and rural towns. Learn about the realities of human trafficking – how to define it, identify it and what we can do to help prevent it. The workshop will be led by Ashlie P. Shanley, Chief Assistant District Attorney with the Cabarrus County District Attorney's Office.
For more information email jzarc@concordnc.gov or call 704-920.5298.
---
WATCH THE MAIL!
The Census Count begins this month.
<![if !vml]>

<![endif]>
Did you know that the Census form contains only 10 questions, it will take approximately 10 minutes to complete, and will help shape many aspects of our community for the next 10 years.
<![if !vml]>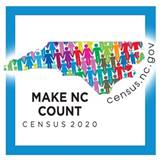 <![endif]>The census is easy, important and confidential. The U.S. Census Bureau is prohibited by law from sharing anyone's personal information with any other government agency for 72 years. Confidentiality of census responses is taken seriously because the census is a cornerstone of our country's democracy, and everyone's participation is needed to ensure we have fair representation. Everyone counts.
You will have three options to respond: Online (for the first time!)
By phone, or paper questionnaires by mail. Visit https://census.nc.gov/ for more information.
---
Free Shred Event
April 25, 2020 | 9am – 11am | Village Parking Lot
The City of Concord will host a Free shred event on Saturday, April 25, 2020 from 9am until 11am in the Village Parking Lot located at 280 Concord Parkway N., Concord NC (behind Arby's).
<![if !vml]>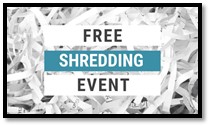 <![endif]>Shredded paper (placed in a tied, clear plastic bag) is accepted in the City's curbside recycling program. Shredding sensitive documents is a great way to reduce your risk of becoming an identity theft victim.
For more information, contact: Lonnie Bulger bulgerl@concordnc.gov 704.920.5371.
---
I Love My City Weekend
April 24 – April 26
Lend a helping hand during the county-wide initiative – I love My City – which focuses on service projects and activities which bring together neighbors in our community. Churches, businesses, community groups, families, individuals and local government will rally together to make a positive impact on our neighbors through local service projects and by serving each other.
<![if !vml]>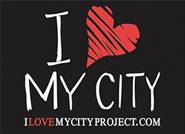 <![endif]>Individuals and Groups are encouraged to identify or create projects to address needs in their own communities or neighborhoods and to assemble volunteers and resources and work with project coordinators to complete these projects during I Love My City Weekend. Larger projects may involve multiple days, while smaller projects may be a simple act of kindness. There is no project too small.
To learn more about this weekend or sign up to help visit ilovemycityproject.com.
---
5K Bunny Run in Downtown Concord
April 11 | 9AM
<![if !vml]>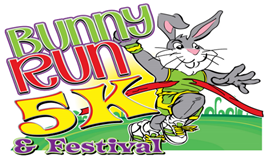 <![endif]>
Come out and enjoy our annual Bunny Run 5K & Festival!
The Bunny Run I a 5K Road Race which begins and end on Market Street/Barbrick Street beside the County Parking Garage in downtown Concord, run on the McEachern Greenway and the Downtown Connector Greenway. Fee: $15 early registration until April 3; $20 on Race Day. Online registration is available at https://www.concordnc.gov/roadraces or call 704-920-5618 for a registration form.
---
Neighborhood News is published monthly and information from neighborhood associations and others are welcome.
Please share this newsletter by forwarding it to your neighbors - post an excerpt in your community's newsletter, post a copy on your community bulletin board, website, Facebook or Nextdoor page.