Fall Litter Sweep
Join Forces to collect litter from City Streets!
Statewide litter sweep runs Sept. 14-28
Every spring and fall, City staff <![if !vml]>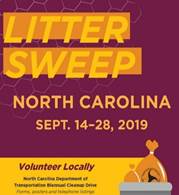 <![endif]>members and recognized neighborhood groups participate in the Biannual Statewide Roadside Litter Sweep Cleanup. Groups work together to collect litter along the City's roadsides. The City provides bags and trash pickup, as well as an opportunity for neighborhoods to receive cash awards.
The 2019 Fall Litter Sweep pick up is scheduled for Saturday September 14 through Saturday September 28. We are excited about the Fall Litter Sweep and hope that all neighborhood associations and homeowners will participate.
To register your group, email jzarc@concordnc.gov or call 704.920.5298 to sign up.
Litter Sweep is a biannual event sponsored by the City of Concord and the North Carolina Department of Transportation. Visit ncdot.gov for more info.
---
National Preparedness Month
September is National Preparedness Month, which is the perfect time to get your household ready for a potential emergency. During this month Concord Emergency Management encourages citizens to take steps to get ready for a potential emergency! We will share tips <![if !vml]>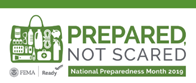 <![endif]>during the month on our social media platforms so follow along and let's get prepared together.
Visit https://readync.org to learn ways to plan ahead for disasters.
---
September 11th Patriot Day Event
Community Celebration
<![if !vml]>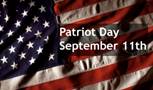 <![endif]>The community is cordially invited to the City of Concord's Patriot Day Remembrance Ceremony at 8:45 a.m. on September 11, 2018 at Concord Fire Station 8 1485 Old Charlotte Rd. Concord, NC 28027. No RSVP required. During this community event, Concord leaders, Public Safety officials and members of the public will hold a public moment of silence in memory of the nearly 3,000 people who were killed in the September 11, 2001, terrorist attacks.
---
<![if !supportLists]>· <![endif]><![if !vml]>

<![endif]>October 19 – Dogs Day Out
<![if !supportLists]>· <![endif]>October 31 – Downtown Candy Crawl
<![if !supportLists]>· <![endif]>November 7 – 5 Alarm 5K
<![if !supportLists]>· <![endif]>November 22 – Concord Tree Lighting Ceremony
<![if !supportLists]>· <![endif]>November 23 – Concord Christmas Parade
---
Good Neighbor Tip:
Partner with Concord Code Enforcement
<![if !vml]>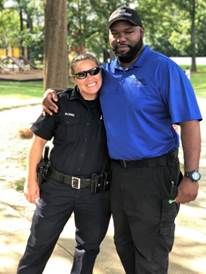 <![endif]>Did you know that Concord's Code Enforcement Officers work in partnership with the community and Police to maintain a safe and healthy living and working environment in the City.
Code Enforcement, a division of the City's Police Department consist of 8 individuals who work in a set area of the City on a variety of neighborhood concerns such as: minimum housing code violations, abandoned structures, overgrown lots, abandoned and junk vehicles and other public nuisances within the City. Code Enforcement Officers also write tickets for parking on sidewalks, parking left side of the curb (parking wrong direction of travel), blocking fire hydrants, and parking 25 feet to an intersection. Aside from taking complaints and investigating possible violations, Code Officers attend neighborhood meetings to answer questions and educate residents.
While many people think that problems can be immediately resolved by a visit from one of our officers, there is often a due process that must take place to achieve compliance. Recognized neighborhood leaders should get to know the Code Officers - invite them to attend a neighborhood meeting to answer questions or address concerns.
If you have questions about City Codes, contact Concord Police Code Enforcement at (704) 920-5150. To report any code violation, call the Customer Care Center at 704-920-5555.
---
Need more time to pay your utility bill?
Customers may need more time to pay their utility bill. City staff are available to discuss payment arrangements which will allow the customer to request an extension of time when paying their bill.
Click here to learn more about the City's Payment Agreement option.
---
September 2019 Neighborhood Meeting Calendar
Click the above header to view the neighborhood organization meeting calendar.

The calendar includes meeting dates, times and locations for neighborhood meetings, City Council Meetings, Planning and Zoning Commission Meetings and other city events. Please note that meetings date and times are subject to change without notice. This is a live calendar so changes are made immediately after they are reported. For a full schedule of all recognized organization meetings, visit the program's website concordnc.gov/neighborhoods.
Neighborhood News is published monthly and information from neighborhood associations and others are welcome.
Please share this newsletter by forwarding it to your neighbors - post an excerpt in your community's newsletter, post a copy on your community bulletin board, website, Facebook or Nextdoor page.